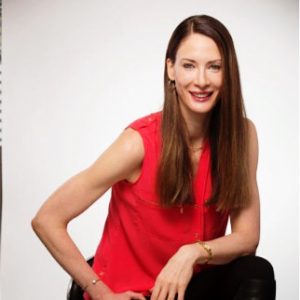 Subscribe: Apple Podcasts | Google Podcasts | Spotify | Amazon Music | Stitcher | Email | RSS
Changing your lifestyle can greatly benefit your productivity. Our guest today is Carolyn Moos, former professional basketball player and current personal trainer.  In this episode, we discuss being a student-athlete, building a fitness brand, and the WNBA. 
Carolyn is a 6'5" former USA Basketball Jr. Olympic Athlete, with a B.A. from Stanford University where she also played basketball. She played professionally in FIBA and the WNBA. Aside from basketball, Carolyn received her M.A. at USC in Health Communication Management. She is currently a certified personal trainer, yoga instructor and nutrition consultant.  
The takeaway theme of this episode is "How lifestyle changes can greatly benefit your productivity." 
With Carolyn's compelling stories from professional basketball to her journey building her business, we are excited to share Carolyn's story with you.